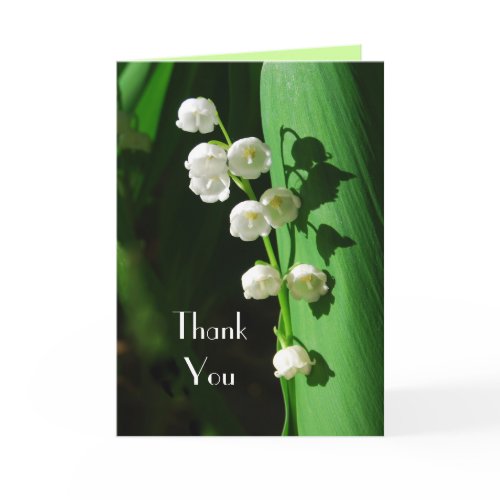 Lily of the Valley Thank You
by
catherinesherman
on Zazzle.
The delicate beauty of the Lily of the Valley is a beautiful way to send thanks.
The Lily of the Valley flower represents "return to happiness" and "trustworthy" in the language of flowers, a floral code made popular by the British Queen Victoria. Kate Middleton, who wed Prince William and is now the Duchess of Cambridge, chose the delicate and fragrant blooms of Lily of the Valley for her bridal bouquet. Her sister Pippa Middleton, as maid of honour, wore Lily of the Valley in her hair. And the best reason of all for Kate's choice of Lily of the Valley? It's the favorite flower of the Duchess of Cambridge's new mother-in-law, Queen Elizabeth II.
Lily of the Valley is also the May birth flower and has always been a popular choice for weddings.